IPC Original Courses
Electrodynamics:Luca BAIOTTI
This course aims at teaching the basis of electrodynamics and its applications, in order to standardize the background knowledge of students coming from different academic experiences. The lectures will include the study of the Maxwell equations, electrostatics, magnetostatics, electromagnetic radiation.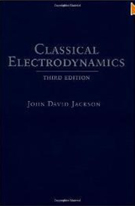 Classical Electrodynamics


Condensed Matter Theory II:Keith SLEVIN
The physical properties of solids, such as whether they are metals, insulators or semiconductors, or whether they are magnetic, superconducting etc., are determined by their electronic structure. The goal of this course is to explain the basic concepts needed to understand the electronic structure of solids and the consequences for their physical properties.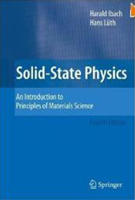 Solid-State Physics


Fluid and Plasma Physics: Hideaki TAKABE
Liquid, Gas, and Plasma are described with fluid or plasma equations. Such continuum media has a variety of properties. Especially time development can describe stellar wind the explosion phenomena observed in Universe. Plasma is the fourth state of matter and can be described with fluid equations and Maxwell equations. Kinetic theory is required to describe energy transfer between the fields to particles. Such interaction is fundamental to understand plasma heating and particle acceleration. The goal of the course is to be able to describe plasma phenomena as hydrodynamics and with the kinetic methods.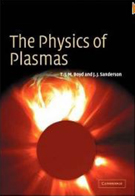 The Physics of Plasmas


Quantum Mechanics:Luca BAIOTTI
This course aims at teaching the basis of quantum mechanics, in order to standardize the background knowledge of students coming from different academic experiences. It will cover the mathematical formalism and fundamental physical concepts required to describe the behavior of microscopic physical systems, including equations of motion, symmetries and conservation laws, basic applications of wave-mechanics, Schroedinger equation and uncertainty principle, harmonic oscillator, theory of angular momentum and rotation group.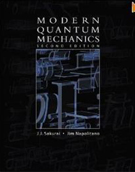 Modern Quantum Mechanics


Field Theory:Atsushi HOSAKA
Quantum field theory provides the powerful tool to study various processes in the subatomic world. The method enables us to compute phenomena not only of fixed number of particles but also associated with creation and annihilation of particles. This course covers the basics of elementary particles and their interactions. Several examples of quantum electrodynamics are explained and applications are made for scatterings of electrons and photons.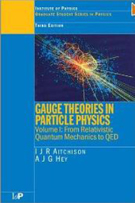 Gauge Theories in Particle Physics: Volume I: From Relativistic Quantum Mechanics to QED, Third Edition (Graduate Student Series in Physics)


Nuclear and Particle Physics:Takashi NAKANO
The goal of this course is to elucidate basic concepts of nuclear and particle physics. The subjects to be covered are Ratherford Scattering, Nuclear Models, Radiation, Particle Detection, Accelerators, Properties and Interaction of Elementary Particles, and Symmetries. Introduction of the Standard Model will be also given.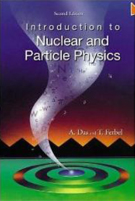 Introduction to Nuclear and Particle Physics


General Relativity:Luca BAIOTTI
This is an introductory course on modern relativistic gravitation and cosmology based on general relativity. It will cover the basics (introduction and conceptual foundations; manifolds, tensor fields and curvature; Einstein's equation and its linearized form describing gravitational radiation; homogeneous, isotropic cosmology; the Schwarzschild black hole) and some of the advanced topics such as relativistic stars, Kerr black holes, and numerical relativity.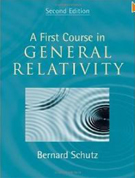 A First Course in General Relativity -Second edition


Mathematics for Physics:Luca BAIOTTI
The goal of the course is to provide students coming from different academic experiences with some mathematical instruments for solving problems in modern physics. Topics will include calculus of variations, Hilbert spaces, distributions, differential equations.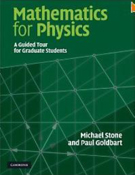 Mathematics for Physics: A Guided Tour for Graduate Students

Standard courses of the graduate school
Optical Properties of Matter:Setsuko TAJIMA
One of the methods to investigate the electronic properties of solids is an optical spectroscopy in which we introduce light into a solid and detect reflected (transmitted) or scattered light. Since light is reflected or scattered as a result of interaction with various elementary excitations (phonon, plasmon, exciton etc.) within a solid, we can obtain the information about these elementary excitations by observing the reflected light. In this lecture, the basic concept of optical spectroscopy such as the relation between dielectric function and elementary excitations is reviewed.


Quantum Field Theory II:Yutaka HOSOTANI
Students learn the basics of quantum field theory, including canonical quantization, Feynman diagrams, renormalization, path integral, gauge theory, spontaneous symmetry breaking and the Higgs mechanism.
QED, QCD, and the unified theory of electroweak interactions are studied as well.


Solid State Theory I:Hisazumi AKAI
The most properties of solids are explained in terms of their electronic structure. The purpose of the course is to understand the meaning of the electronic structure and to learn how to calculate the electronic structure of many electron systems using quantum mechanics and statistical physics.


Quantum Many-Body Systems:Tetsuo OGAWA
This lecture treats modern topics related to quantum optics and nonequilibrium quantum dynamics to introduce quantum nature of photons and vacuum fluctuations.
Nonclassical states of lights, Jaynes-Cumming model, damping theory of quantum systems, cavity QED systems, quantum theory of lasers will be included.

IPC Time Table